WE ARE KBLB,
DIGITAL CRAFTSMEN
A craftsman thrives on passion and experience.
At KBLB, your advisor has a minimum of 5 years' experience in sport and digital.
A craftsman manufactures his own pieces, without intermediary.
At KBLB, your advisor is also the person who carries out the daily work on your communications.
A craftsman guarantees the final result.
At KBLB, we commit with you on KPIs.
OUR VALUES
We believe in a job well done.
RELIABILITY
We champion authentic, sustainable and good-quality work. We are digital craftsmen, we develop smart solutions, tailor made to your requirements.
SIMPLICITY
We prefer proximity and sincerity to 50 slides-long Powerpoint presentations. Your time is valuable.
RETURN ON INVESTMENT
Communication does not exist by itself: it serves objectives. For each assignment, we design every action to fit your goals.
WHO ARE WE?
We are digital experts in cycling, running, outdoor sports and mountain activities.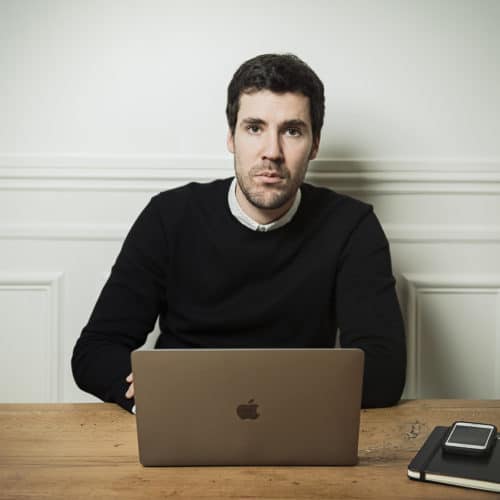 Previously in charge of Cycling Social Media at A.S.O. Kevin covers each race onsite on social media both in French & in English. With five years of Community Management on the Tour de France, Paris Marathon and all ASO's portfolio of events, he is an expert in activating communities, creating contents and making events alive on Social Media.
Kevin is specialized in Social Media as a communication channel: "I particularly like to work of the attractivity of my contents. I think of the digital platforms as shop windows: every thing must be beautiful and relevant, the user must understand instantly what it is about. And when he/she decides to enter, then you know you did a good job."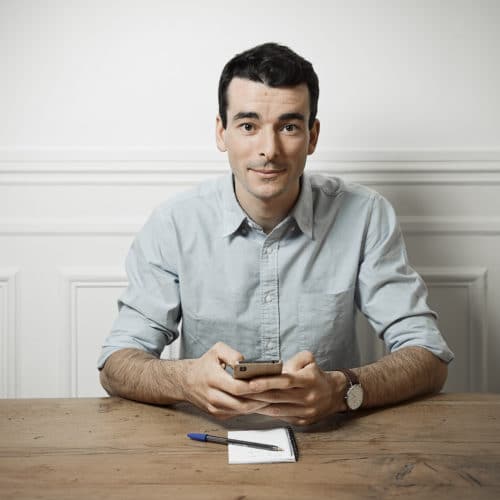 Léo worked for 5 years as Business Developer at A.S.O., creating new events in sports as various as cycling, obstacle racing or motorsport. He became an expert in Social Selling (Facebook Advertising, Copywriting…) when he understood that it is becoming the key to successful sport business. His main achievements are the creation of the international obstacle racing series « The Mud Day » and the redesigning of the Dakar Rally selling methods.
Léo is a specialist of Social Media as sales and marketing channels: "What I like is using Social Media to reach to the good people, the one really interested in our clients' products. This requires methods, knowledges and a sharp technical expertise because it evolves constantly."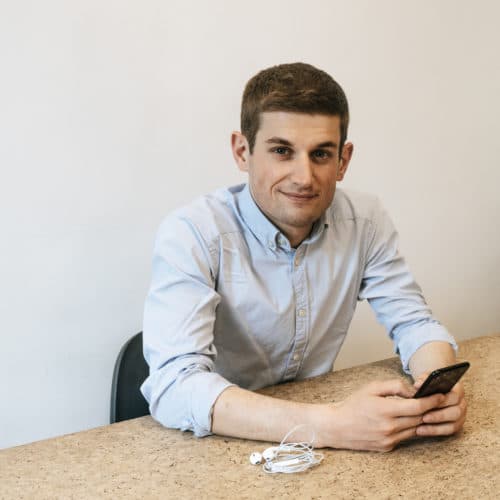 Antonin is a sport lover and especially a cycling lover which he practiced in competition more than 10 years. Graduated of a Master's degree in communication from the Political Sciences Institute of Grenoble, he started with institutionnal missions in the cabinet of the French Ministry of Foreign Affairs and then in Airbus. Driven by his passion, he joined the ASO digital team in 2017 where he was in charge of the mass events (Paris marathon, L'Etape du Tour, The Mud Day) social media.
For Antonin, the digital communication is the best way to spread strong emotions generated by sport to someone behind his screen, thousands kilometers away from an event: "What I love with the digital is the possibility to tell a story in live to a community. Thanks to the right content and the right words, we can bring the fan with us. If all of that is well managed, the digital tool becomes the best way to achieve three communication goals: brand awareness, customer loyalty and business development."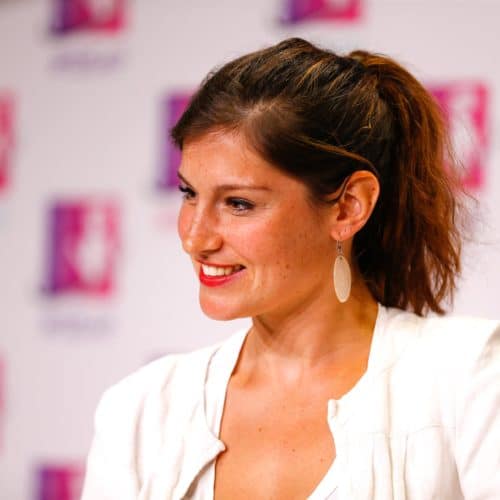 Marine is an expert of global communication strategies, from the conception to the delivery. Before becoming social media consultant, Marine worked for various companies and institutions like BNP Paribas, Swedish Fit and more recently the French Triathlon Federation. Passionate about outdoor sports, Marine is also an elite trail runner.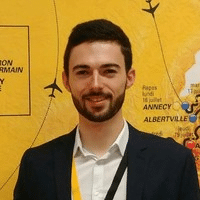 Following a Master's degree in communication and marketing at EFAP, he trained his social media skills on the biggest cycling races. Thibaut thinks of digital communication as a way of enhancing user experience: "With all the tools we have now, we can build an environment which is unmatched in other media. Photos, videos, texts... by using all of these ingredients, we are able to create the recipe that will put the fans at the heart of the event."